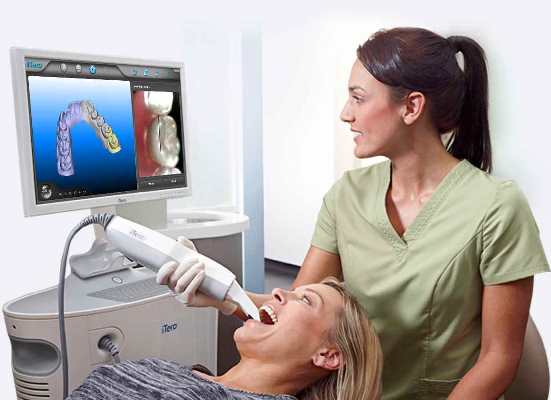 At Brace Connection, we are pleased to offer state of the art technology to our patients–the iTero Scanner Outcome Simulator. The Outcome Simulator in iTero Scanner creates a customized potential outcome that helps patients visualize the aesthetic, functional, and health benefits of straighter teeth with Invisalign. The Simulator is a computer application that allows our patients to view their own virtual Invisalign treatment plan. The Simulator's unique dual view layout shows an image of your current dentition next to a simulated final position of how your teeth may look after Invisalign treatment.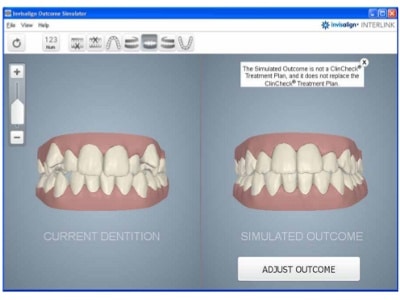 Here's how it works: We use the Itero digital scanner to take an 8-10 minute scan of your mouth. After the Itero scanner captures the digital, impression-free images of your teeth, within minutes it produces an accurate 3-D image right on our computer screen. The software then moves the teeth to an ideal position, and generates a new 3-D image displaying how your teeth will look when treatment is complete—giving you a visual representation of your future beautiful smile!
We are happy to offer the Outcome Simulator to any prospective patient! Call for your complimentary appointment at (562) 861-7259.